While ordinary soaps dry out your skin, Marbela specializes in all-natural, moisturizing soaps and bath products that will take your self-care routine to the next level. The priority is to create products that are all-natural, vegan, cruelty-free and most importantly, handmade with love.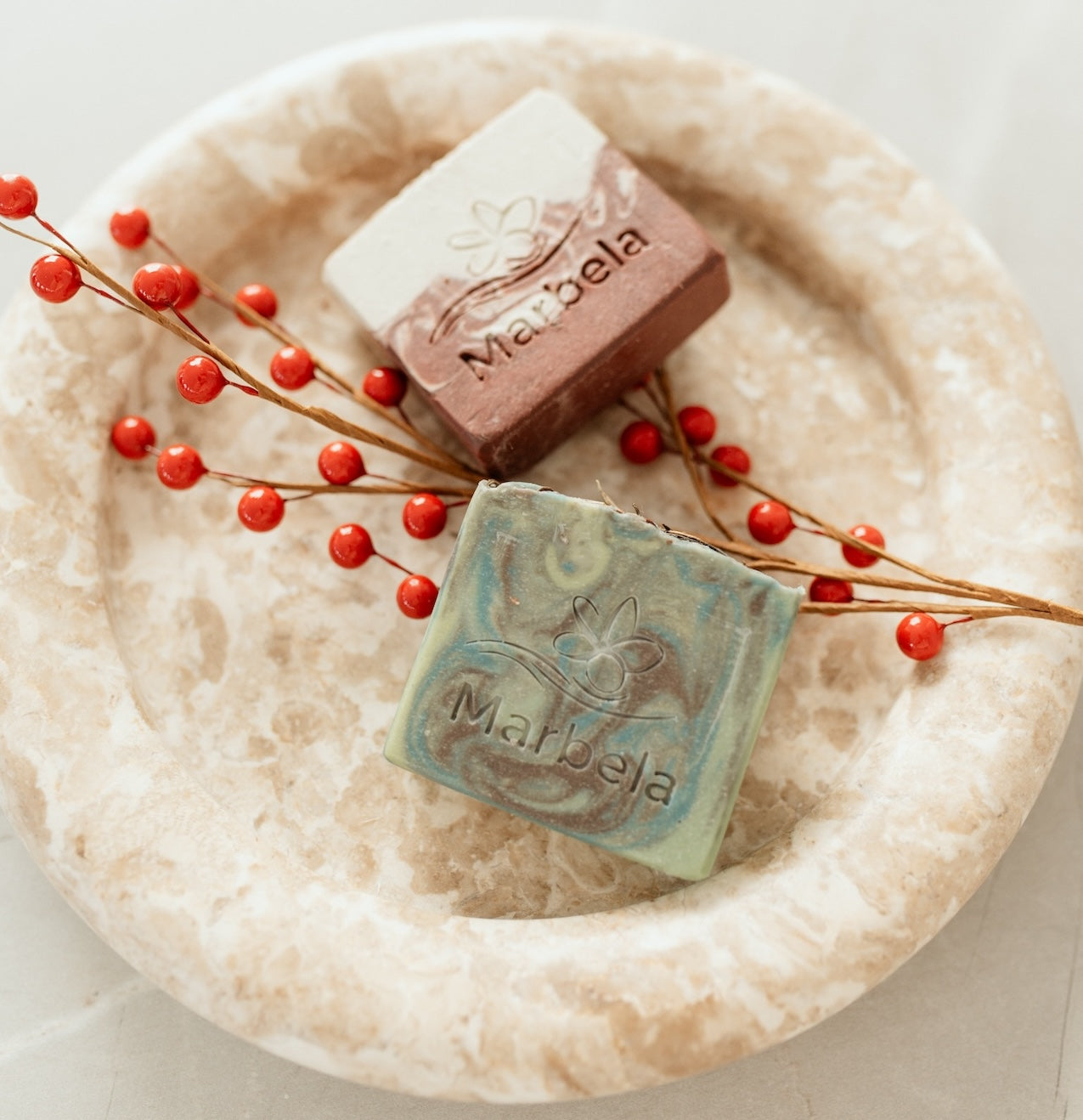 Give the Gift of Sustainable Self Care
Elevate your gifting game with our range of moisturizing handmade soaps and bath products. Made with love and sustainability in mind, our selection offers a delightful way to show someone you care while making a positive impact on the environment.
Our Values
Holiday Must-Haves
Experience the magic of the holidays with our collection of captivating scents that will fill your home with warmth and joy.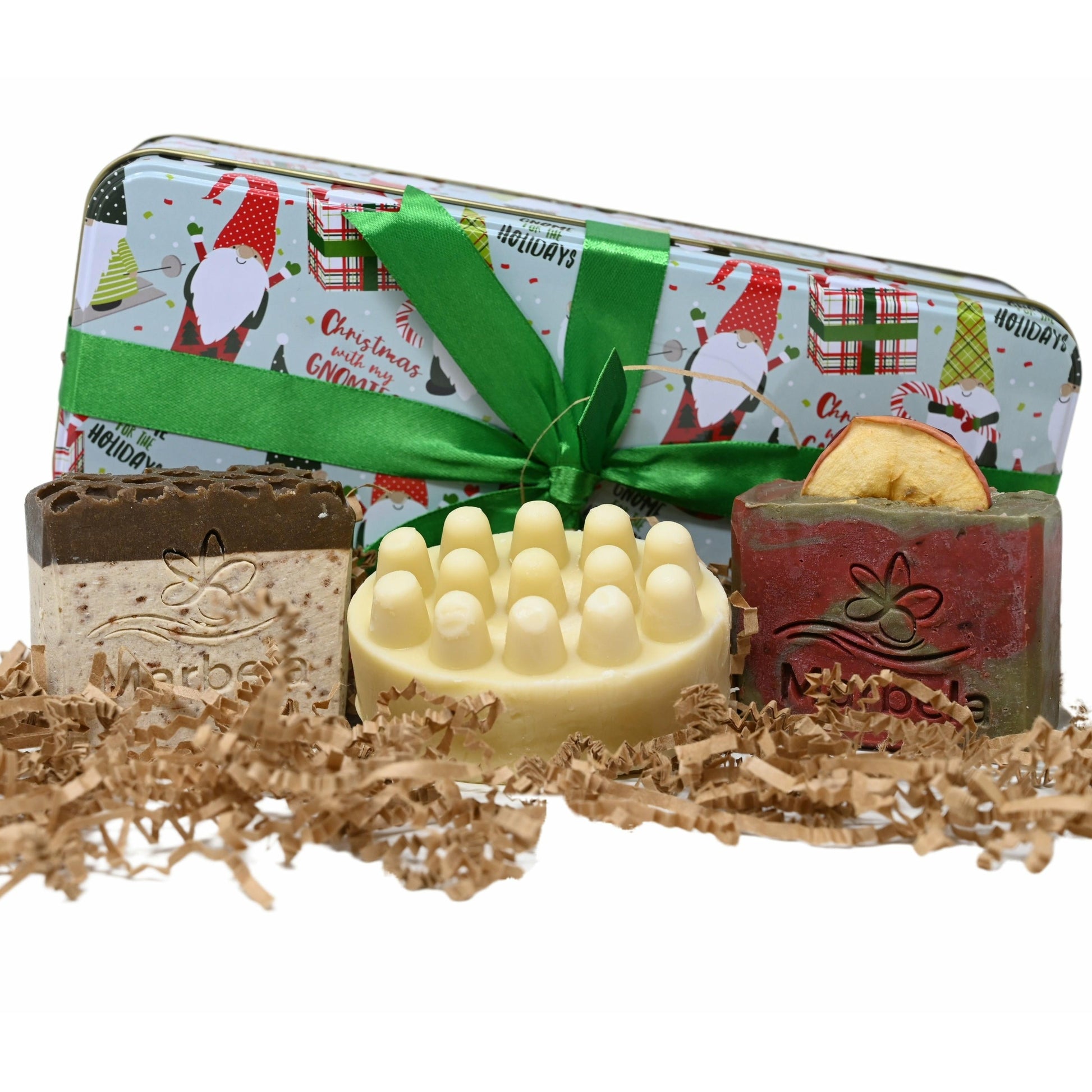 The Little Things Gift Box
Spread holiday cheer with our adorable gift sets. Packaged in a cute holiday tin, this ready-to-go set includes our top-selling soaps and a massage bar to help relax through the holidays.
View full details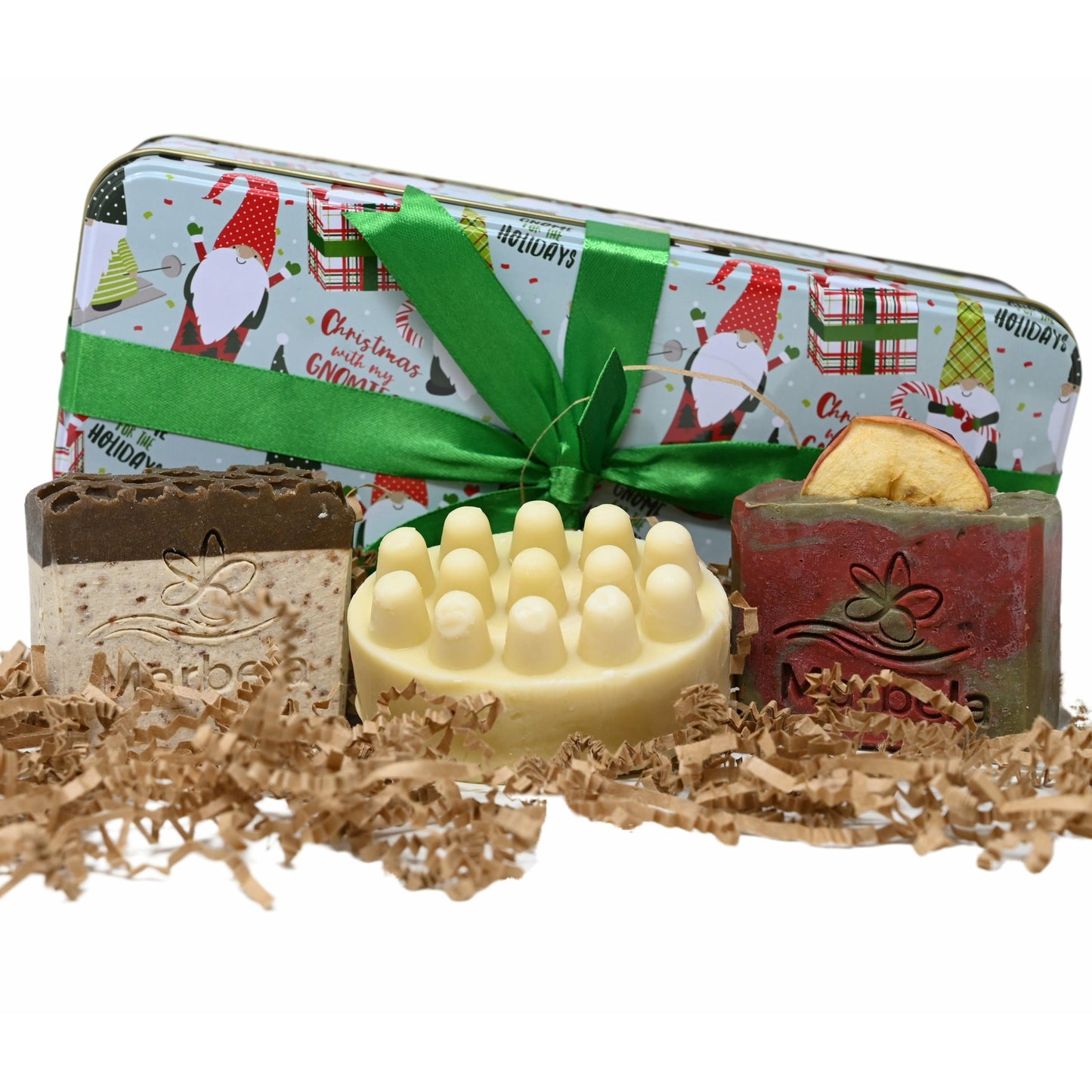 Limited Edition Whipped Soap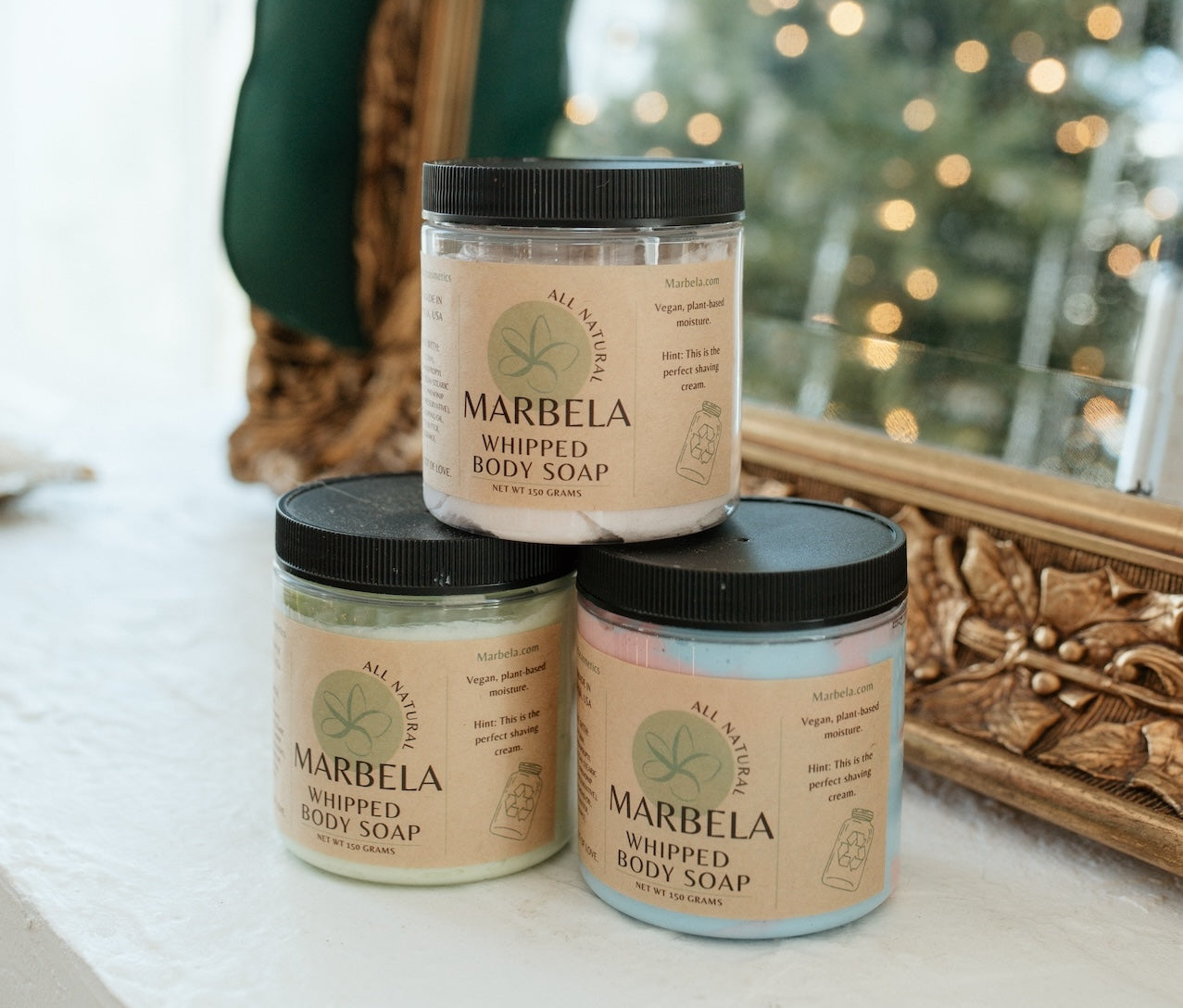 Regular price
Sale price
$16.99 USD
Unit price
per
Regular price
Sale price
$16.99 USD
Unit price
per
Refreshing Coffee & Sugar Scrub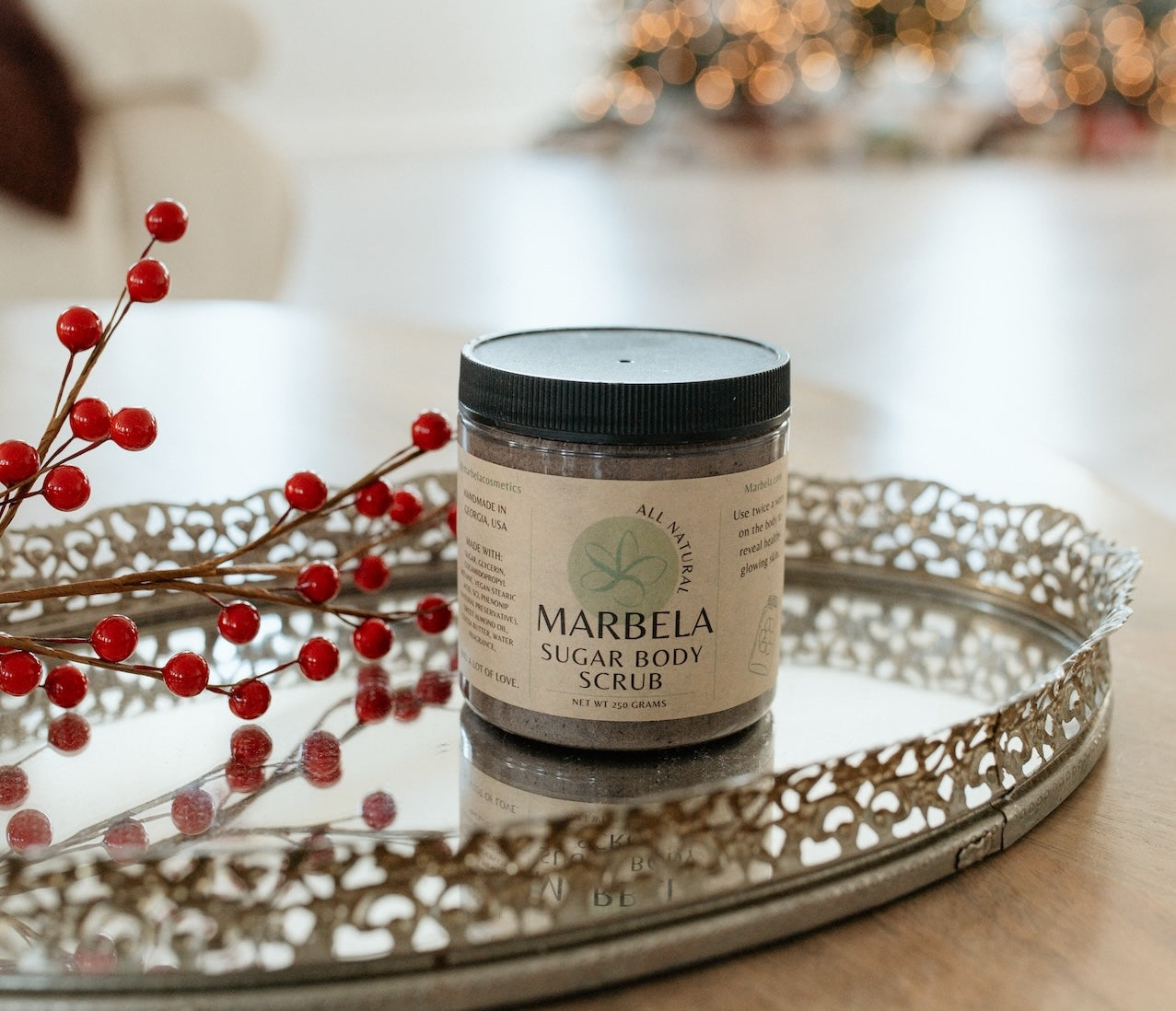 Regular price
Sale price
$17.99 USD
Unit price
per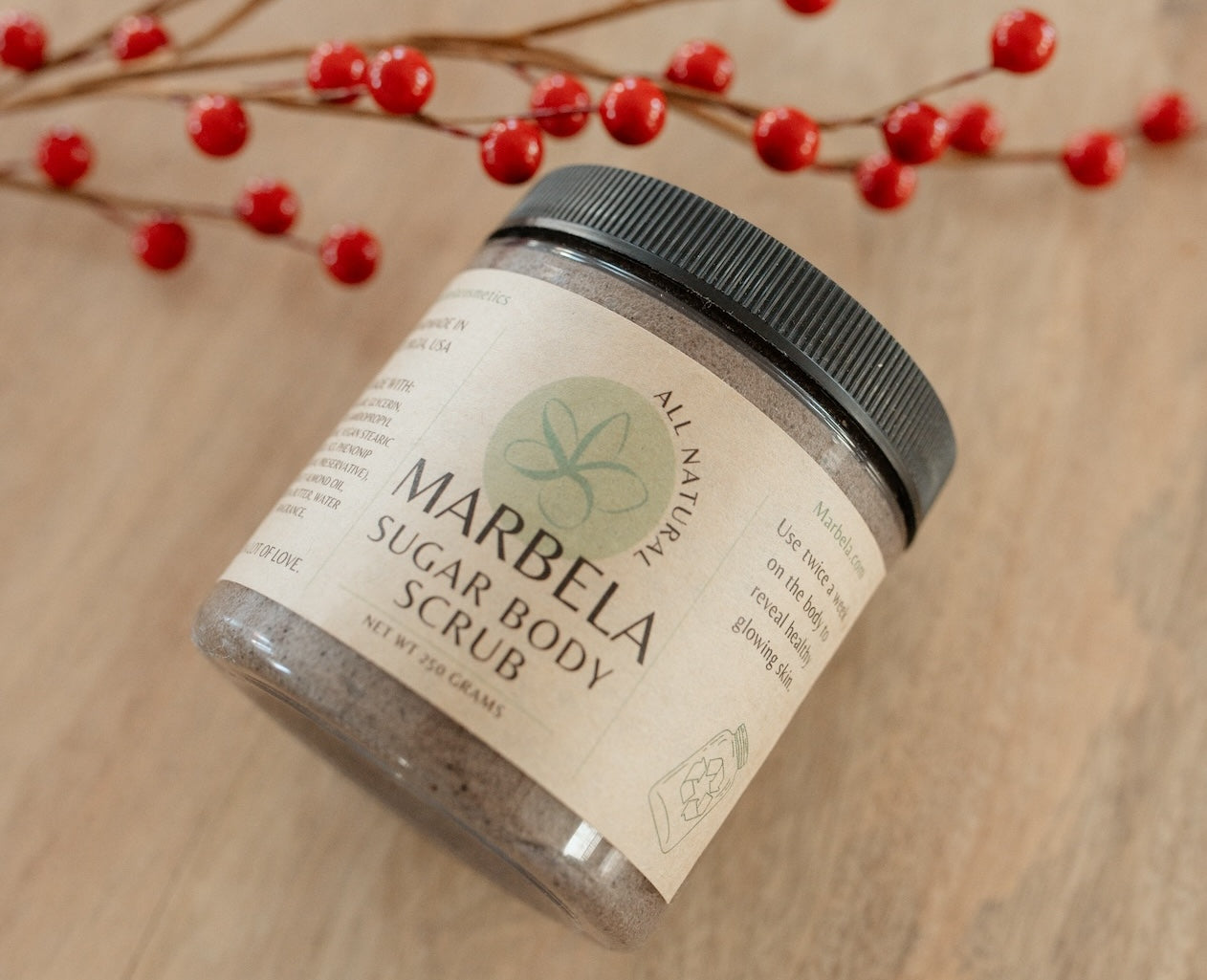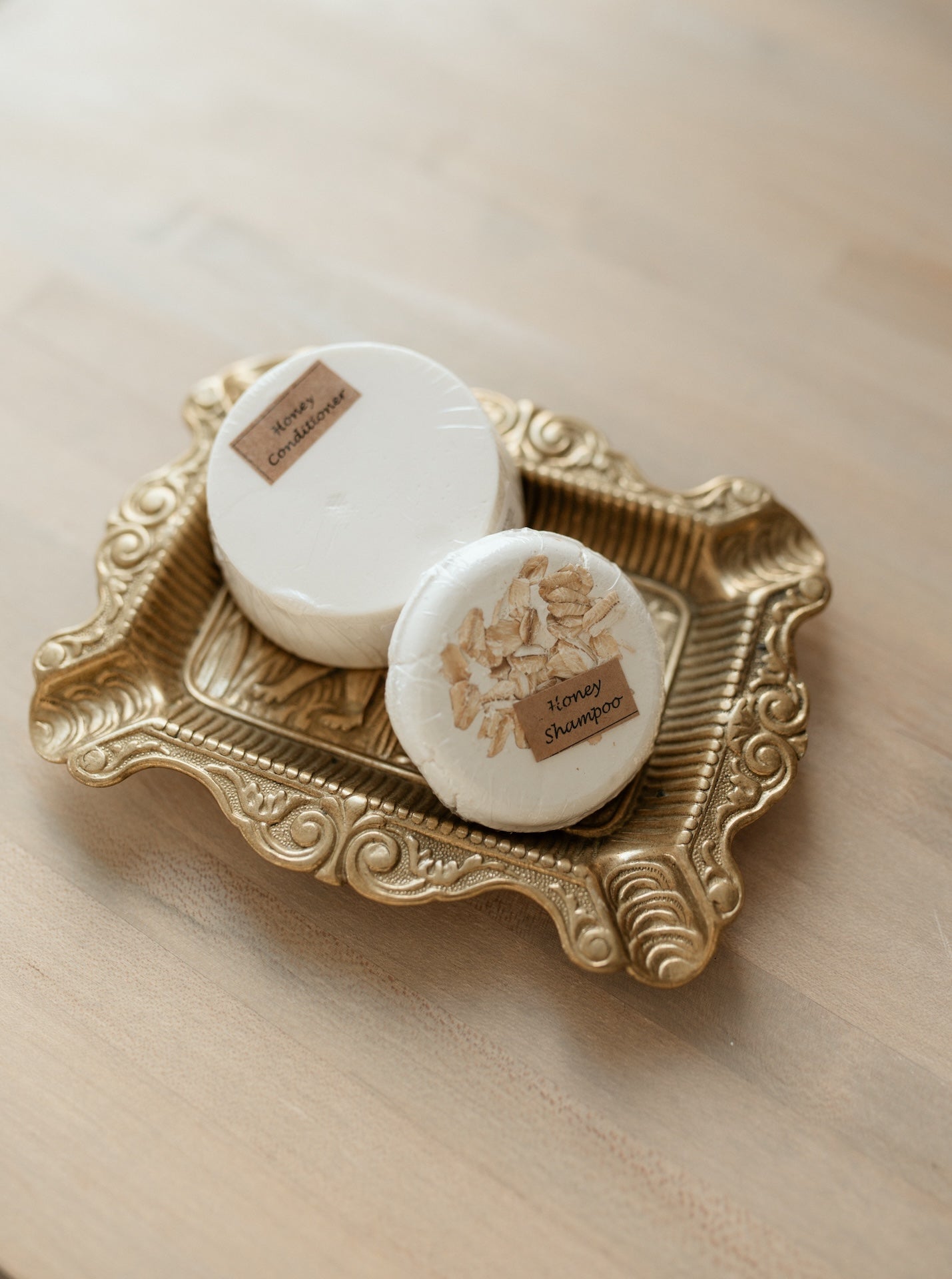 Shampoo & Conditioners
Experience the epitome of elegance and sustainability with our solid hair care alternatives. No more wasting money on water-filled products. Our bars are long-lasting and perfect for jet-setters.
Shop Hair Care
Soaps For Sensitive Skin
Regular price
Sale price
$9.95 USD
Unit price
per
Regular price
Sale price
$8.95 USD
Unit price
per
Indulge in the benefits of natural ingredients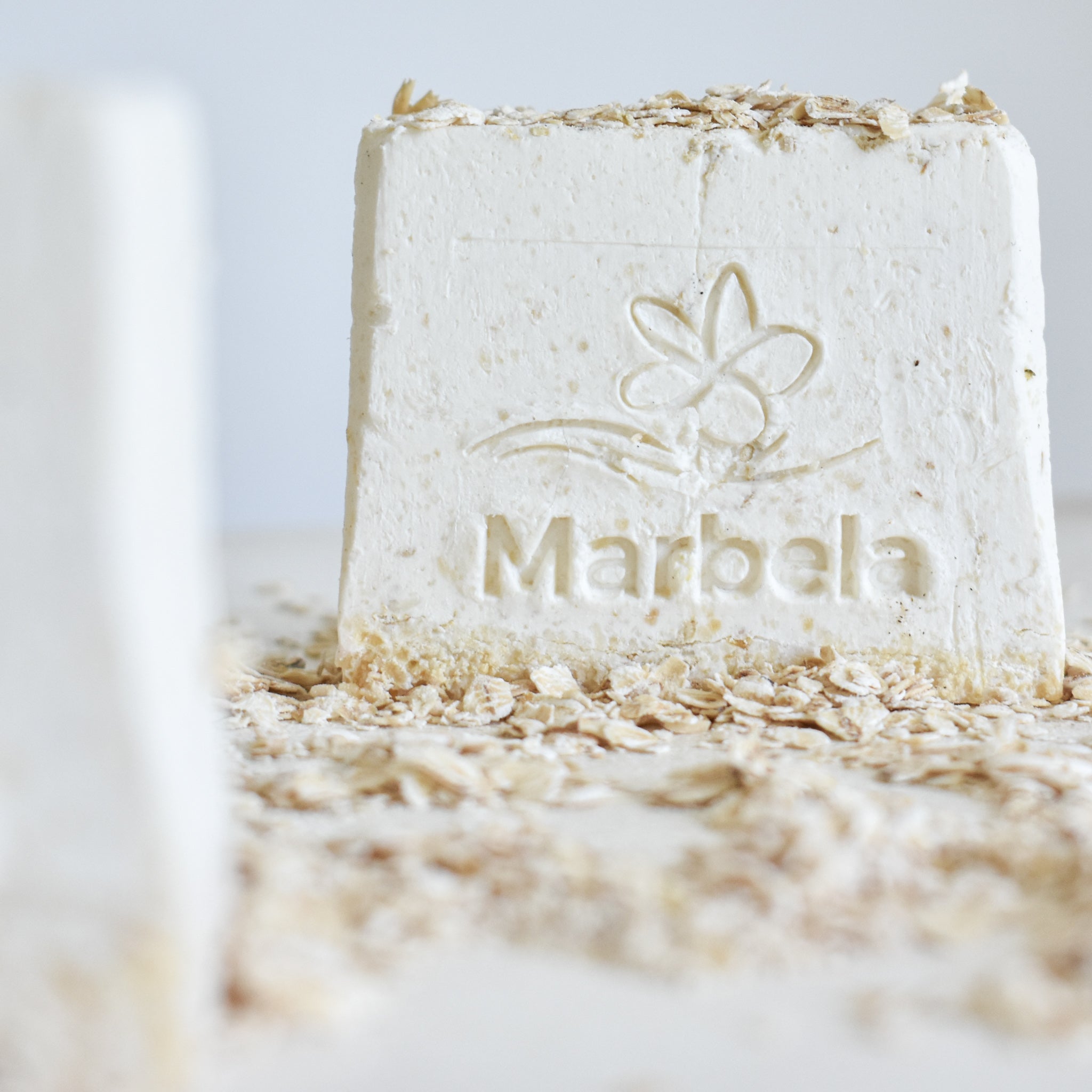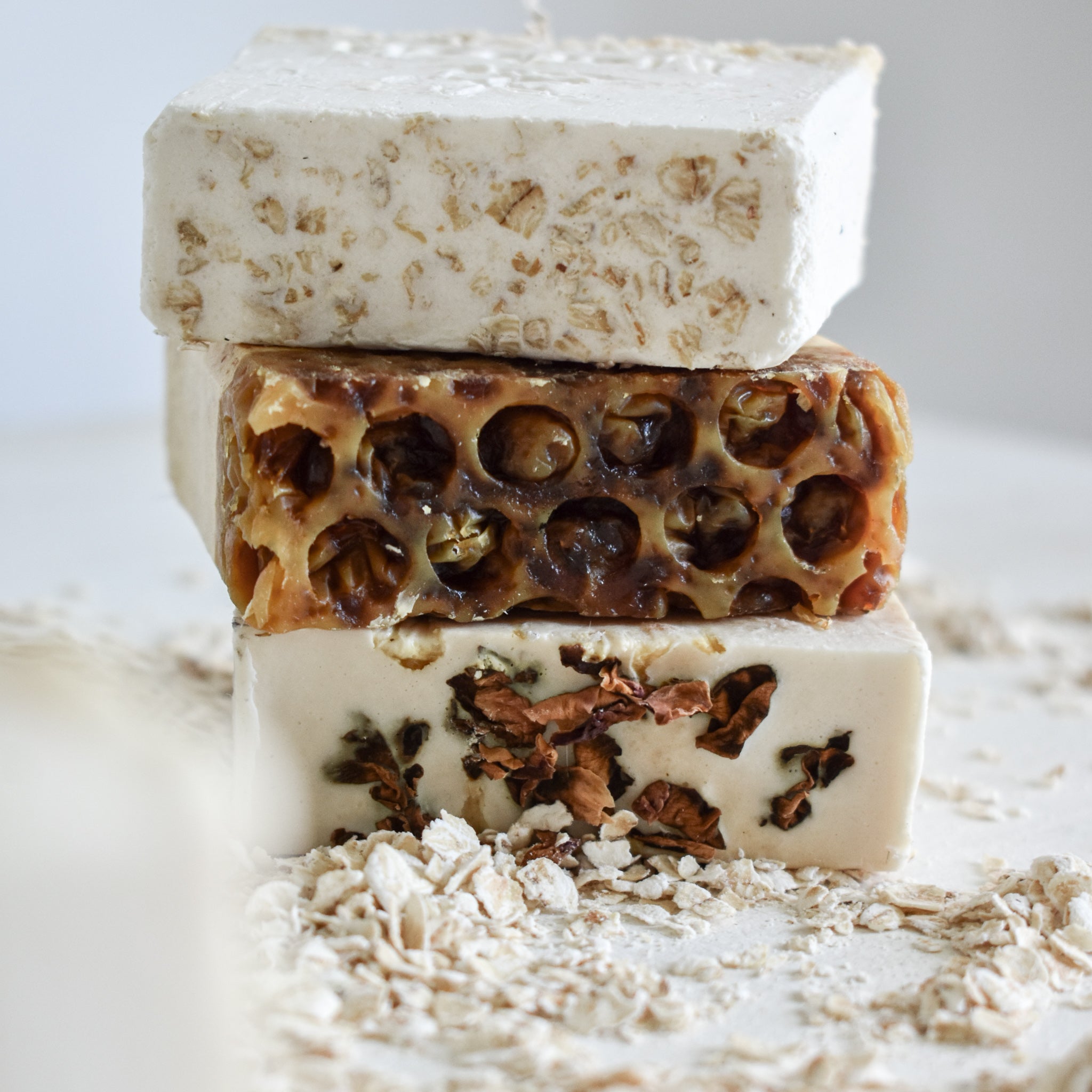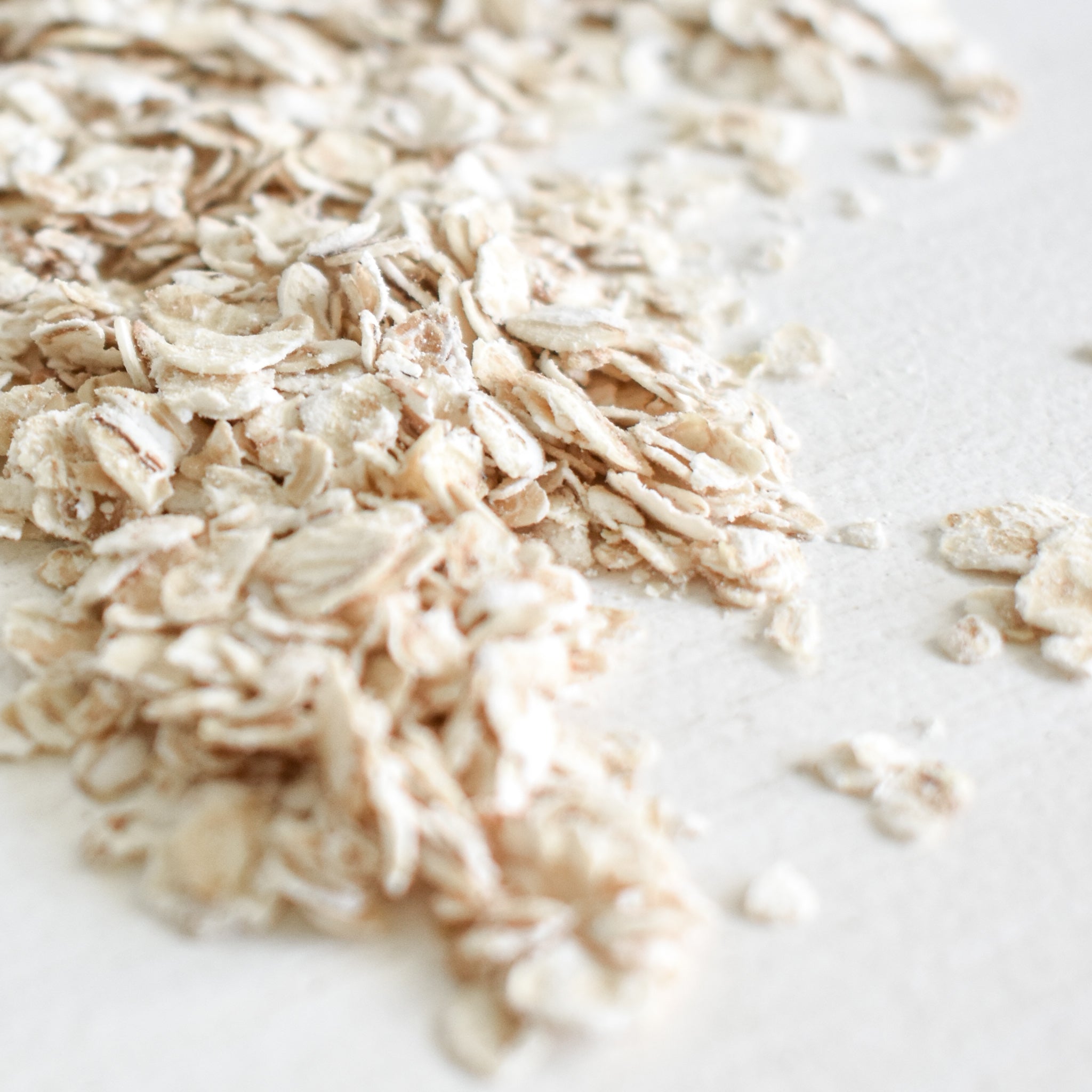 Marbela is a top-tier choice for natural soaps and bath products. We carefully make every product from scratch with natural ingredients because we believe in your quality of self care.
Customer Testimonies From Thousands of Orders
Silky & Soft Soaps

"I have never used a soap that has left my skin so silky and soft after getting out of the shower!"

"My skin is so soft and just after a few uses I noticed some irritated areas on my skin are starting to heal."

Ultra Moisturizing

"Smells amazing! Even just opening the box, there's a wonderful aroma. It's very moisturizing and leaves you feeling clean. It doesn't have a strong scent so it's not overwhelming after you shower!"

Shampoo & Conditioner Bars

"I was skeptical of how a solid shampoo and conditioner would work... but am pleasantly surprised! It lathers well and leaves my hair feeling extra clean. Highly recommend!"
Real reviews from real people.
Don't just take our word for it. Read all of our incredible reviews and see what real people have to say about Marbela Cosmetics.
Maybe that's still not enough, so we guarantee the satisfaction of every order with free returns because we believe in the quality of our handmade skincare.
Our Values
All-Natural and Handmade with Love

Our family created handmade soap recipes that bring together incredible ingredients for the best soaps on the market. From soaps to lip balms to bath bombs, our product lines continue to grow to meet your needs. We make everything in small batches in Georgia, USA with a lot of love.

100% Vegetarian & Cruelty-Free

100% of our product line is vegetarian and cruelty-free (and 90% vegan). Beauty shouldn't cause pain to you or any of our furry friends. We are 90% vegan because some of our products do contain sustainably sourced beeswax and honey.

Clean Beauty

We indulge in the benefits of plant-based cosmetics, so it's only fair that we take care of our environment. Not only are our deliveries carbon neutral, but also our core products, like bar soap and solid hair care, use significantly less plastic than their alternatives. Palm Oil Free.

About Us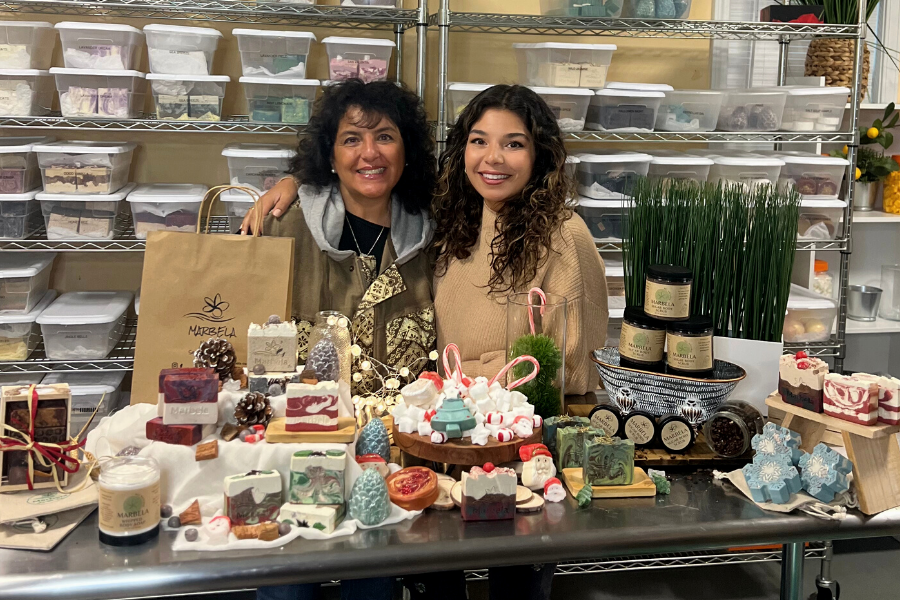 Latina Family Owned & Operated
We are proud of every recipe we create, every batch we make, and we love doing it together. Supporting Marbela helps us grow, so thanks for being here.
Follow Us On Social Media!